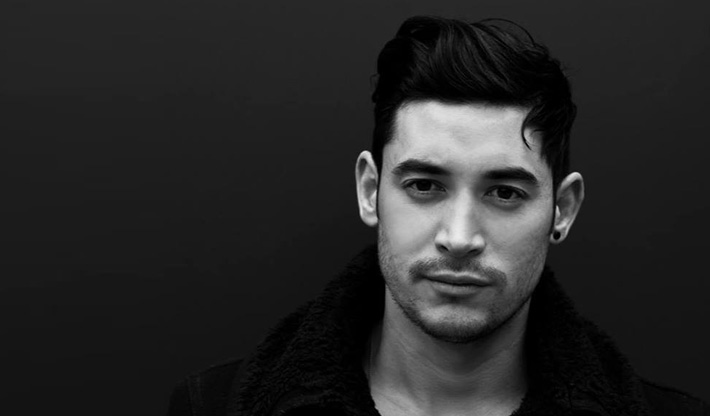 Dax J
Dax J is at the forefront of a new breed of forward thinking artists. He is one of the three founding members of EarToGound Records alongside partners Gareth Wild and Chris Stanford. Dedicated to pushing underground techno talent, Dax teamed up with label partner Chris to create the first release on EarToGround Records, the Programm EP. It saw notable remixes from the likes of Shifted and Truss. On a vinyl only release in late 2011 it was an instant success and completely sold out worldwide. Since then Dax has continued to release original material for the label alongside partners Chris and Gareth whilst seeing more remixes from the likes of AnD, Phase and Luis Flores.
As a DJ, Dax J is known for his raw and powerful sets, hes played at pretty much every club & warehouse in his hometown London whilst playing abroad across Europe at various clubs and events from the likes of Space in Ibiza to Exit festival in Serbia. His dark driving techno sound reflects his roots of pirate radio and underground raves. Dax grew up listening to the UK sounds of jungle, drum n bass and garage. His love for the underground meant he soon started dj'ing on pirate radios at an early age of 15 whilst he was still at school. He became an avid vinyl collector buying from his local record store "Black Market" on a weekly basis whilst at the same time producing and crafting his sound. His first vinyl releases would come in 2005 on old Jungle labels like Mickey Finn's "Urban Takeover" under alias "Dangerous" and his own imprint back then "Xplicit Sound." Following on from this Dax went on to discover the sounds of techno during one summer spent in Ibiza. From this point on his passion for cutting edge 4 by 4 beats took over but the old jungle influences are still heard today in his dj sets and productions.
Now running EarToGround's studio in East London and degree educated in Music Technology, Dax J has become an in demand sound and mastering engineer for an array of artists. His past and current productions have earned Dax plays from some of the most respected names in underground dance music as well as receiving BBC Radio 1 airplay. With a stack of music set to be released over the rest of the year the future is looking bright for the techno talent.