21st September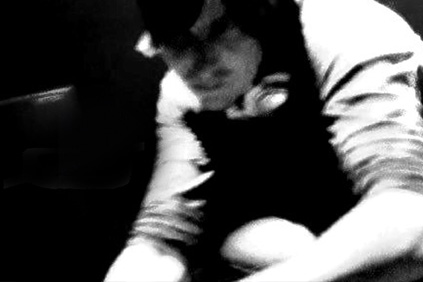 Our fifth release on EarToGround is drawing very close. 'Revok Ep' ETG005, includes a killer extended remix from one of most exciting producers out there. Ø [phase] kindly took some time out to do us a little interview…
Hey Ashley, thanks for taking time to speak with us. Seems like you and the Token crew are having a great 2012 so far, receiving Resident Advisor label of month. Smashing great techno clubs such as Berghain, Tresor etc. Plus loads of great records including an amazing collection of remixes of your very own Binary Opposition. You must be quite pleased with how things are going?
Token has had a productive year and that's always positive. Obviously as an artist on the label I'm only one part of the picture so the major credit there really goes to Kris for his tireless hard work and energy. Berghain was brilliant fun.
Stepping back in time a little to 2007 or earlier how did you come to meet/ make contact with Kr!z so early in the Token legacy? And what were you up to previously with music?
Kris made contact with me through myspace. We got a good dialogue going. When he set up Token he asked me to contribute. Before that I did a string of releases for Inceptive records  – a label set up by Rich Polson & Nick Dunton (Of Surface Records / 65D mavericks ) and some stuff for Steve Bicknell's Cosmic Records. Behind all that I also worked in the mainstream music industry for many years.
If you could only pick just 1 Token release, to include in an all time personal favorite techno set, what would it be?
Inigo's Token 5 "Bite Back" is my favorite. Some timeless tracks on there..
Correct us if we're wrong but techno is obviously a way of life for you but like most with a passion for the hard stuff, it's not usually a sound you are born into or influenced by your parents musical taste. How did you find techno, or did it find you?
I was introduced to Detroit Techno in the late eighties by an older friend but I didn't hear Techno in a nightclub until the early nineties. By then it was the second-wave harder stuff (Probe, Dave Clarke, UR etc). I'd moved into that scene from house and hardcore. It was sets by Richie Hawtin and Derrick May the really cemented things for me.
808 or 909?
hmmm.. How can I possibly choose between those two classics !?
Other than music what are your other pleasure's in life?
There's quite a few. I try to keep an open mind so will give most things a go.
And do you have a guilty pleasure?
Yep.. plenty of those too  !
So going back to your recent Binary Opposition collection, how long ago was the original track made and how did it turn in to one of, if not the biggest remix packages in techno this year? The list of remixers including some of the biggest underground names such as Ben Klock, Planetary Assault Systems, Peter Van Hoesen, Sigha and your label buddy Inigo Kennedy is enough to make any fanatic cream their pants! Impressive is an understatement!!
Cream their pants ??! I did the tracks in late 2011, just a few months before they came out. Kris started pondering the idea of a remix package after the release. It was partly due to the fact that Token is 5 this year so he wanted to do something special. Binary Opposition felt like the right track to take in that direction.
Ok Ashley thanks for chatting with us, much appreciated. Can you leave us with a little info about what's coming up for you in the next months or so?
We just cut Token 25 – a two-tracker that's due out in October I believe. I have a few remixes in progress right now. I'm also working on an album for next year.
Words ETG.
'Revok Ep' ETG005 will be hitting the stores soon. Audio clips can be found at our releases page.